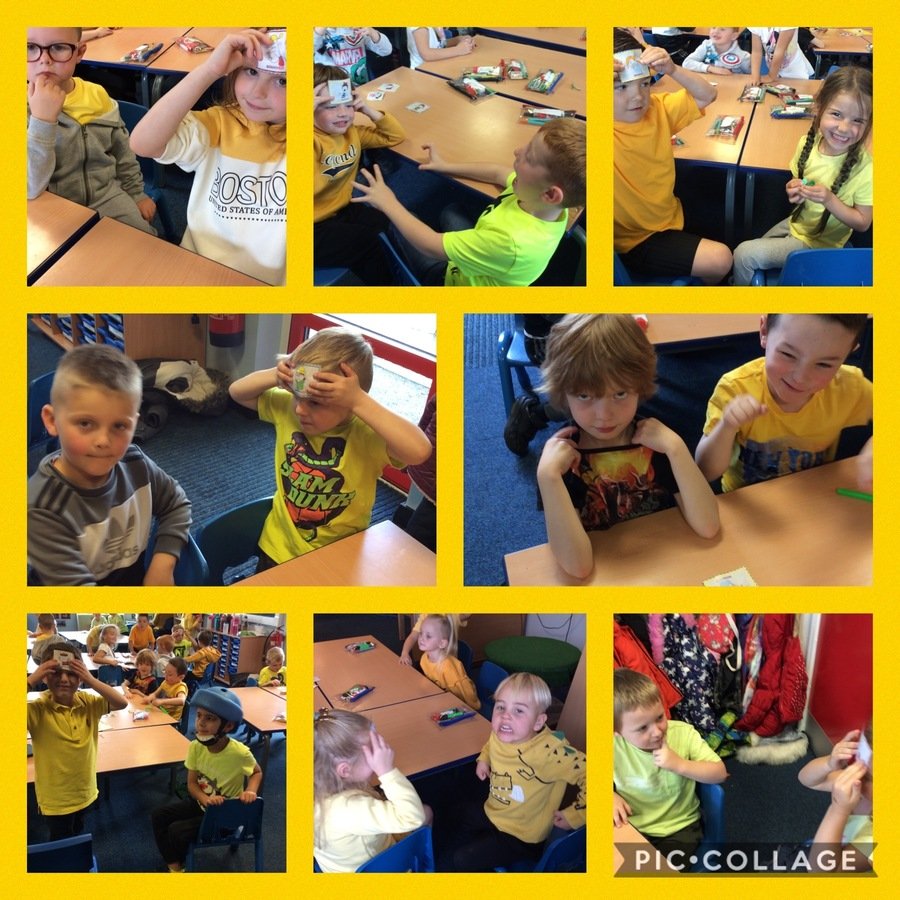 WORLD MENTAL HEALTH DAY 2020 #helloyellow
The Year 1 children acted out different emotions from the picture cards for their partner to guess.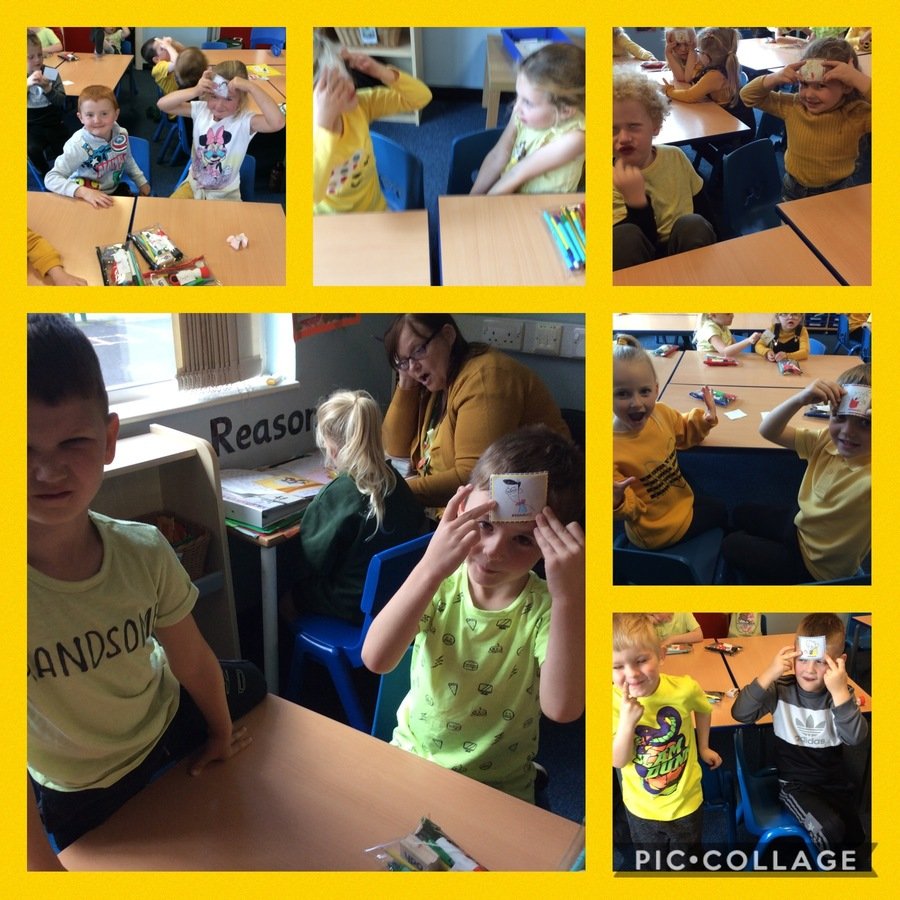 Year 1
Coming up in Year 1 ...
Next Tuesday we are going to be completing our final investigation in Science and would love it if you could please send the children into school with some wellies or with a change of shoes because we will be going hunting in the forest come rain or shine!
Homework
Thank you to everyone who have accessed Bug Club. It is lovely to see the children working through and getting excited about their books.
A couple of reminders:
Don't rush through the books. Take your time and answer the comprehension questions at the end to receive the coins.
If you are struggling to access online learning please let Mrs Fairhurst know and we can sort an alternative.
The books should be set at auto progress so once the children have read all the books from that level it should automatically change to the next level.
If you lose your log in details please let me know.
When you first log in to My Maths if you look really closely there should be a little message from Mrs Fairhurst telling you the questions that she would like you to complete. Please don't worry about answering any of the other questions at this point in the term.

The children are really enjoying our mornings of reading and have grown in confidence over the last couple of weeks, especially with their comprehension.
We have been reading all sorts of different genres of books from non fiction books - learning about old toys to poetry books and stories. The children have been learning about how these books are structured and we have been talking about the title, verses and how sometimes we have bold lettering in our books.
The children are back into the swing of our Read Write Inc lessons and they are remembering those sounds more and more every day.
Our Year 1 Mathematicians have been recapping those numbers to ten but also we have been learning lots of new skills. We have been learning about the greater than and less than symbols to compare numbers. < and > To help us remember which one to use we talk about them being crocodiles and the crocodile always eats the bigger number.
We have also been leaning about part - whole models and bar models to create fact families. We have had lots of children having a go at these at home. Thank you for showing me what you have been up to.
We have been so busy in Science over the last few weeks creating leaf rubbings, talking about the seasons of the year, sketching our observations after using magnifying glasses, labelling leaves and using really posh words to describe the trees such as deciduous, evergreen and decomposing. Ask the children to tell you what those words mean they will make you say WOW!
In History we have been talking about childhood and discussing the different stages of life and putting them on a timeline. We have also put photographs of a mysterious look baby, toddler and child on a timeline and decided who they might look like.
In our Seasonal Smoothies lessons we have been talking about fruit and veg and how we can classify them. The general rule we have been talking about is that if it has a seed or is grown from a seed it is a fruit. Fruit grows from a vine or tree. If it grows from the ground it is a vegetable.
We have tasted our fruit and Vegetables now and decided on our final smoothie that we would like to make. The majority of children loved strawberry and cucumber and so this is our chosen smoothie to make for next week.
DON'T FORGET
Healthy Snack only Monday to Thursday and our P.E days are Thursdays and Fridays. Children are fine to come into school with a tracksuit now the weather is getting colder but with their P.E. top underneath.
Thank you for reading,
Mrs Fairhurst x
In Science, we have been investigating leaves and sketching our observations.